The new album by the Charlatans is called 
Different Days
, and perhaps never has a title been more apt.We do indeed live in a different time from when the band self-released their debut single "Indian Rope" in 1990. Rather inevitably, the Charlatans were lumped in with the Madchester scene when they emerged, probably largely because singer Tim Burgess was born in Salford and grew up in Northwich, Cheshire, to where the band relocated at the start of their career that saw them, post debut single, signing to indie label Beggars Banquet.Madchester was loose and baggy and swaggering and composed of very different elements, musically; The Happy Mondays were not the Stone Roses were not 808 State were not James were not The Inspiral Carpets. And none of them were The Charlatans. If there was a common thread to Madchester it was an irreverent magpie mentality that saw indie rock being mashed up against funk or 60s psychedelia or acid house or just about anything. The Charlatans, with their early singles including "The Only One I Know", took rock and soul and blues and carved out their own particular niche in the Madchester musical landscape.And there they might have stayed, providing a few good tracks to grace periodic indie CD anthologies, tailing off as Madchester hung up its hoodies and flares and made way for Britpop, and getting together for 15 or 20 year anniversary gigs before an audience ageing at the same rate as they were.But that was never going to the Charlatans' plan. Each successive album release – 
Some Friendly
 (1990), 
Between 10th and 11th
(1992), 
Up To Our Hips
 (1994), 
The Charlatans
 (1995) – was different – often wildly different – to the last, with varying degrees of success. Their second album failed to make the top 20; their self-titled fourth zoomed in at number one. Nobody said evolution was going to be easy; Charles Darwin wasn't messing about when he coined the phrase "survival of the fittest"."To be thought of as some sort of nostalgia band would be too much for us to take," says Tim Burgess. "We've always wanted to think we were part of the landscape – not like some toothless animal cooped up in a zoo. Our second album wasn't very well received at the time. We got to thinking that maybe we were meant to stay the same as our first album in order to be accepted."We decided then that we'd want each album or single to be what represented us at the time – attempting to remake Some Friendly, 
Tellin' Stories
 (1997) or
 Modern Nature (
2015) is harder than just writing the song that just appears in your head while watching the sunrise."
Different Days
 is the Charlatans' 13th studio album. It's possibly their most ambitious project yet, featuring a host of guest artists alongside the core four-piece of Burgess on vocals, bassist Martin Blunt, guitarist Mark Collins and keyboard player Tony Rogers… not only music industry pals such as Paul Weller, New Order's Gillian Gilbert and Stephen Morris, Johnny Marr, ex-Verve guitarist Pete Salisbury, but also crime novelist Ian Rankin and Catastrophe writer/actor Sharon Horgan.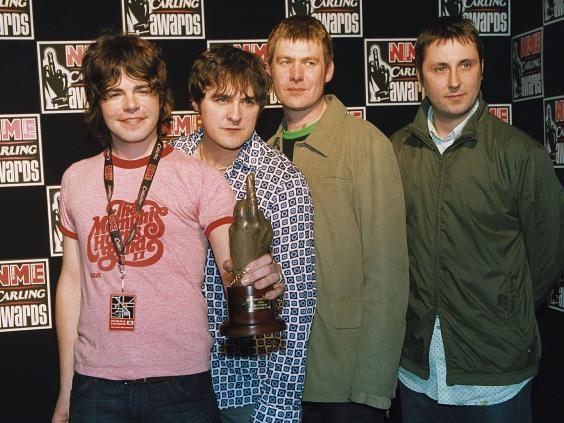 "It was a slow process really, not something we set out to do from the start," says Burgess. "We made a few phone calls and offered cups of tea and they steadily came. Like 
Field Of Dreams
 but with biscuits.  We were of the mind to do whatever was necessary to make it the best album we could. And if that meant asking Ian Rankin to write and record something, then that's exactly what we'd do."Burgess has a side-career as an author himself. Last year's 
Tim Book Two
 (ho ho) followed 2012's 
Telling Stories
, both charting the life and fast times of the band, and for the most recent volume he'd asked celebs to recommend an album that meant a lot to them.He says, "Both Ian and Sharon were in the book, so I was talking to them at the time we were recording the album. As the songs went from demos closer to finished tracks we had ideas that we thought would make each song even better. I'd not heard Sharon sing but I guessed that she would like the challenge of recording some backing vocals – and she was brilliant."I obviously knew that Ian could write so I sent him early versions of a couple of songs and thought he might like the surprise of finding that Johnny Marr plays guitar on the track too. It was about staying open minded but knowing where people could feature - we had Stephen Morris and Pete Salisbury on drums with Donald Johnson from A Certain Ratio on percussion, they are the best at what they do. We wanted room for some surprises too."The key thing with The Charlatans is that they never went away. A baker's dozen of studio albums in 27 years, and an exhausting live gig schedule, surely puts them in contention for the hardest-working British band title. The band is currently limbering up for a massive outdoor gig at the new Scarborough Open Air Theatre on Friday night, and then they're into the festival season. Burgess has just turned 50; isn't it time to rein in the live shows, kick back a bit?"Playing live still has the most incredible buzz – it's about keeping fresh," he enthuses. "We played in an old shoe shop last week and Mark are I are playing at Salford Lads' Club. A couple of weeks ago we played in front of 50,000 people at Lancashire Cricket Club so each gig is so different. Tickets aren't cheap and people take the time to come along and see us – we never underestimate that commitment. I'm definitely not tired of touring as long as people are into coming along to see us. And, yes, I was 50 last week so I'm still getting used to that!"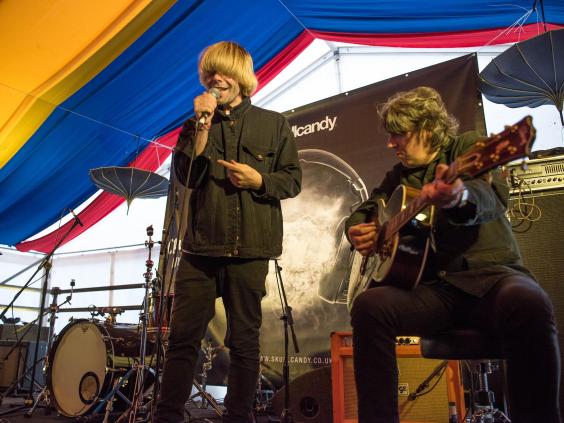 Part of the need to bring in new talent was driven by necessity. In 2013 the Charlatans' founder-member and drummer John Brookes died of brain cancer at the age of 44. It sometimes feels like The Charlatans have had far more than their fare share of tragedy. Back in 1992 keyboard player Rob Collins served four months in prison after picking up in his car a friend outside a shop that the acquaintance had just robbed. That was controversy, perhaps, but real tragedy followed; Collins was killed in a car crash in 1996."The Charlatans have always been a family to us," says Burgess, "and to our fans too. There have been terribly dark days in the last 28 years. Times when we thought about giving up. Lots of those events were in the public eye but some weren't. We had worked really hard and we would always receive messages that kept us going."We've never looked back and tried to work out what kept us going. We always think we have something to offer and like a family we keep on keeping on."